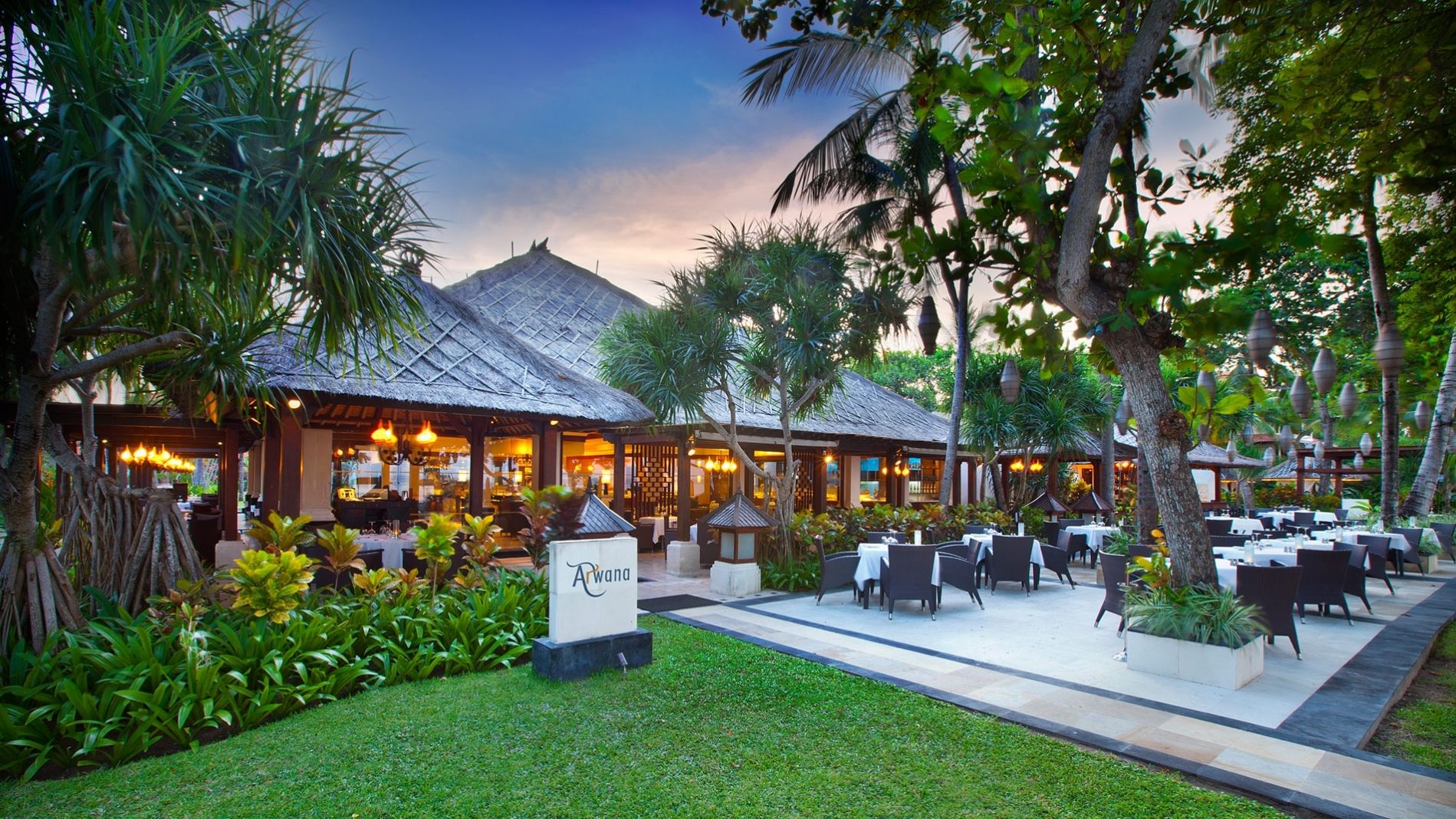 Arwana Restaurant
ARWANA RESTAURANT
Best Beachfront Seafood Restaurant in Bali
Open daily for lunch, afternoon tea and dinner and widely regarded as one of the best beachfront seafood restaurants in Bali, let alone Nusa Dua, Arwana Restaurant specializes in a wide range of expertly prepared, delicious fish and seafood dishes, sourced fresh at the local fish market every morning.
With impeccable service and a superb range of wines and cocktails, this classically styled Nusa Dua restaurant has a choice of al fresco and outdoor seating options. The rustic, airy air-conditioned inside is in tune with its tropical surroundings, while the terrace offers a superb dining experience with a gentle sea breeze and the Indian Ocean playing its soft melody in the background.
As well as the à la carte menu Arwana offers the Fisherman's Night Out every Tuesday & Friday and the Sunday Beach & BBQ Brunch, as well as specialty dinners, like the popular Romantic Dinner for Two. Join us for the best selection of seafood in Bali.
Cuisine: Gourmet seafood
Dress Code: Casual
Hours
- Lunch: 12:00 Noon - 04:00 PM
- Dinner: 06:00 PM - 11:00 PM
- Afternoon Tea: 03:00 PM - 05:00 PM
Atmosphere: Romantic, Beach views, Relaxing
Email: fb.reservations@luxurycollection.com
Phone: +62 361 300 5635